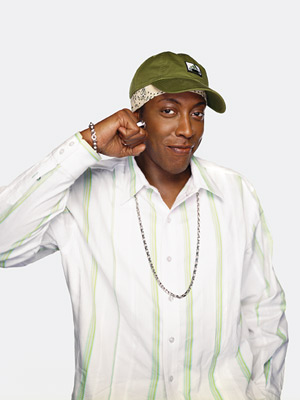 Ohio-born Arsenio Hall presided over The Arsenio Hall Show from 1989 to 1994. He returned to late night syndication as host of a new version of the Monday-to-Friday entertainment talk show bearing his name in September 2013, which features flashbacks of previously produced footage from the original series.
He also co-starred in the CBS crime drama Martial Law and emceed a re-imagining of the long-running, globally syndicated reality talent contest Star Search, which was executive produced by Andrew J. Golder (the original 1980's/early 1990's syndicated series Star Search) and broadcast by the CBS Television Network in the early 2000's.
External links
Edit
The Arsenio Hall Show                                                    CBS Television Distribution (domestic)                            CBS Studios International (rest of world)
YouTube link
Edit
Ad blocker interference detected!
Wikia is a free-to-use site that makes money from advertising. We have a modified experience for viewers using ad blockers

Wikia is not accessible if you've made further modifications. Remove the custom ad blocker rule(s) and the page will load as expected.